Make your Reservation Online
The best place to rent a scooter in Athens. It is located very close to the city center, it has reasonable prices and very reliable scooters.
ioannis vellios
Rent a car from ICARUS is a ''must'' ! The team was amazing! We asked for a specific car, regarding our needs and special delivery at the airport and all happen more than right! Prices were extremely good!
Fotis Sidiroglou
I rented a scooter for two days. The guys proved to be really nice and the new and reliable scooters. Definitely an excellent alternative fot those who want to have the opportunity to visit Athens and its surroundings without being dependent on public transport!
Alessio Cogodi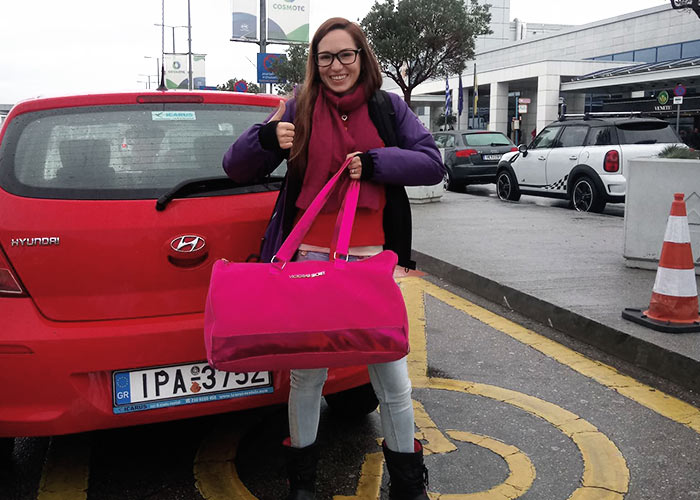 ICARUS – Rent a car Athens
At Icarus rent a car Athens, we aim to make your stay in Greece, simple and fun. Here, you will find the set of wheels you need, in order to move in style and comfort. Browse through our website and find the right rental deal for you. Icarus Rent a car Athens Greece, simplifies the process of rent a scooter or a car everywhere in Athens. We own a variety of vehicles and we are focusing on the most modern car & scooter models, as well as on the choice of the most advanced personalized services and insurance coverage. The company operates on a daily basis, with main objective of:
Continuously improving its services with personalized and modern coverage.

Upgrading its human resources and technology.

Invest on new cars and scooters.
CLIENT SERVICE CENTER
FEEL FREE TO CONTACT ICARUS RENT A CAR & SCOOTER RENTAL ATHENS GREECE, FOR ANY QUESTIONS
CLIENT SERVICE CENTER
FEEL FREE TO CONTACT ICARUS RENT A CAR & SCOOTER RENTAL, FOR ANY QUESTIONS
Rent a Car Athens Greece
Icarus Rent a car Athens is a company on Dimitrakopoulou 66, in the centre of Athens. We own a large number of brand new vehicles, aiming at maximum safety and the best possible prices in town. Our fleet will satisfy your needs, either you need a compact or a family car. Our goal is to let our customers have a unique rental experience, in order to enjoy their stay in Greece. Discover one of the most beautiful countries in the world, with a vehicle from Icarus car rentals & Rent a scooter Athens. Explore Athens busy streets in the most comfortable and practical way, with a car from our super-mini category. Moreover, if you need to escape the city centre and visit some other destinations outside of Attica, you can choose a larger vehicle from our sedan category. BOOK NOW and get special discounts. Find us on Icarus TripAdvisor page.
Rent a Scooter Athens Greece
Icarus Rent a scooter Athens – Scooters provides you with the desirable comfort and ease of use. They offer you the flexibility to move around the centre of Athens with freedom and ease. At Icarus Rent a scooter Athens, we aiming at high quality standards, regarding the maintenance of our scooters. In addition, we pay special attention providing you with the best customer service. We can provide you with the most appropriate scooter rentals, either if you need it for few days or more. Alongside, we can assist you, in order to discover some of the best hot spots in Athens. BOOK NOW and take advantage of the best scooter rental deals in Athens! Find us on Icarus TripAdvisor page.